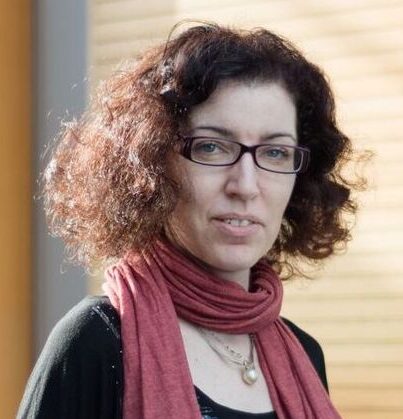 Computer Science Canada | Informatique Canada (CS-Can|Info-Can) awards are given in recognition of outstanding contributions to computer science research, education, community and professional service.  Recipients are reviewed through a rigorous process and selected by a panel of computer scientists from a variety of sub-disciplines of the field. CS-Can|Info-Can annually gives out the following awards: Lifetime Achievement in Computer Science, Outstanding Early Career Computer Science Researcher Awards, Canadian Computer Science Distinguished Dissertation Award, Excellence in Teaching Award, and Distinguished Service Award.
The Outstanding Early Career Computer Science Researcher Award recognizes top early-career computer science academic researchers who are within 10 years of completing their Ph.D. for excellence in research.  This year our own Julia Rubin was a recipient of this award. 
Dr. Julia Rubin is an Associate Professor in the Electrical & Computer Engineering department as well as an Associate faculty member of the Computer Science department.  She is a Canada Research Chair, Tier II, in Trustworthy Software, and lead of  the UBC Research Excellence Cluster on Trustworthy ML (TrustML).  Her research focuses on devising new theories and approaches that enable construction of reliable software in an efficient manner. 
Congratulations Dr. Julia Rubin!