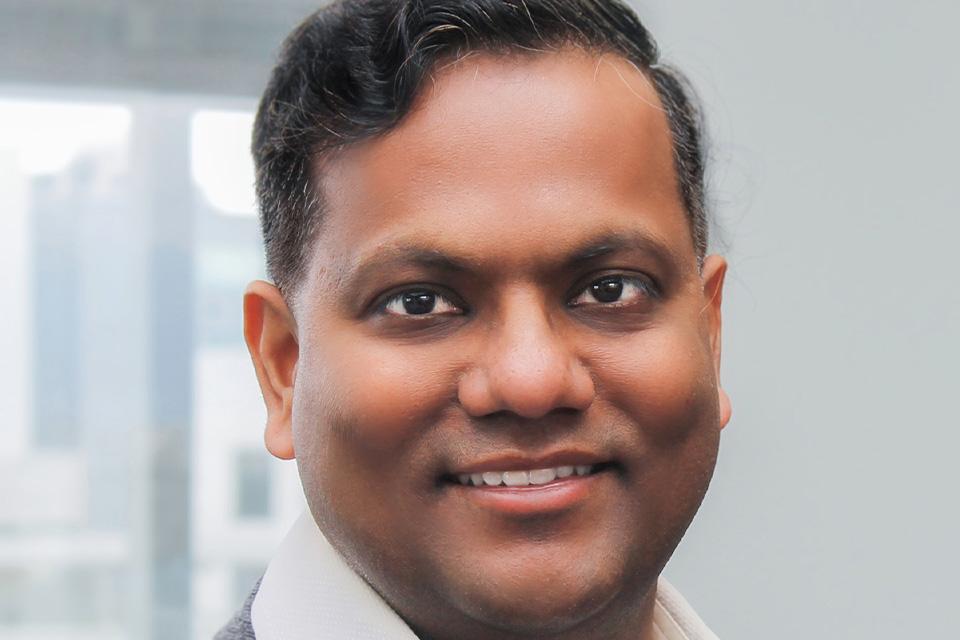 Schmidt Futures has recently announced ten new recipients of the Schmidt Science Polymaths award.  Among them is UBC Electrical and Computer Engineering Associate Professor, ICICS member, and CAIDA member: Dr. Sudip Shekhar. The award provides $500,000 USD per year for up to five years, totalling a potential $2.5 million dollars in funding to help support part of a research group and is paid through each awardee's institution.  The Schmidt Science Polymaths award aims to promote interdisciplinary work and encourage young researchers to explore new ideas and take risks, as innovation cannot be achieved without the freedom to colour outside the lines a bit.
"The Polymath program makes long-term bets on recently-tenured professors with remarkable track records, promising futures, and a desire to explore risky new research ideas across disciplines" (Schmidt Futures).
Dr. Sudip Shekhar plans to use this funding to "build biosensors for inexpensive yet robust point-of-care biomedical testing – a potentially game-changing technology that could expand testing capacity for isolated communities, emergency services, drive-through testing and drug stores, and eventually for at-home use" (APSC). 
With applications coming from faculty members across more than 25 different universities, this is a huge honour and we're confident it will lead to some very exciting work.  Congratulations again to our own Dr. Sudip Shekhar!  
 
For more information, check out the following:
UBC Applied Science Announcement
ICICS Announcement
Schmidt Futures Announcement