AI & Applications
Algorithmic collusion with imperfect monitoring - Giacomo Calzolari, Professor, European University Institute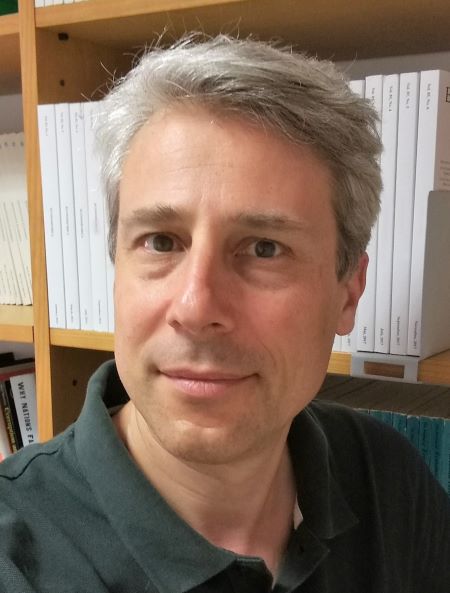 DATE:

Mon, March 15, 2021 - 10:00 am
LOCATION:

Please register to receive the Zoom link
DETAILS
Please register for this event here.
Abstract:
Alongside E. Calvano, V. Denicolo', S. Pastorello, Dr. Giacomo Calzolari showed that if they are allowed enough time to complete the learning, Q-learning algorithms can learn to collude in an environment with imperfect monitoring adapted from Green and Porter (1984), without having been instructed to do so, and without communicating with one another.
Collusion is sustained by punishments that take the form of price wars triggered by the observation of low prices. The punishments have a finite duration, being harsher initially and then gradually fading away. Such punishments are triggered both by deviations and by adverse demand shocks.
In this talk, Dr. Giacomo Calzolari will present his most recent paper "Algorithmic collusion with imperfect monitoring" and talk more generally about his most recent research in the area of AI & Economics. 
Bio:
Giacomo Calzolari is professor of economics at the European University Institute, fellow at CEPR, and member of the group of experts at DG-Competition of the European Commission. He has published in American Economic Review, Science, Rand Journal of Economics, Journal of Economic Theory, Review of Financial studies. He is main editor of the International Journal of Industrial Organization. His research interests include industrial organization, microeconomic theory, competition policy, artificial intelligence, economics of regulation and banking regulation and supervision. 
Protecting consumers from collusive prices due to AI, 2020 with E. Calvano, V. Denicolò, J. Harrington, S.  Pastorello.  Nov 27, 2020, SCIENCE,
Artificial intelligence, algorithmic pricing and collusion, 2020 with E. Calvano, V. Denicolò, S. Pastorello. AMERICAN ECONOMIC REVIEW,  Oct. 2020.