General Event
Artificial Intelligence: The next decade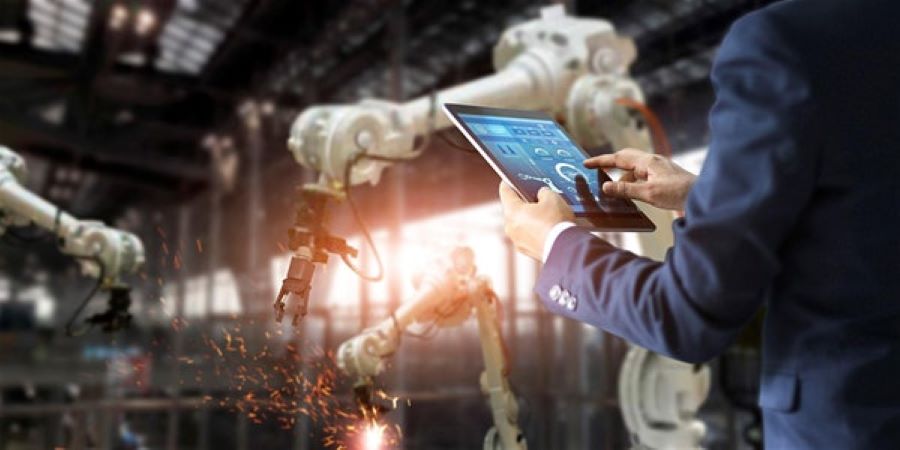 DATE:

Thu, January 30, 2020 - 5:00 pm
LOCATION:

UBC Robson Square Theatre, C300 - 800 Robson St., Vancouver BC
DETAILS
Full details and RSVP here.
Join cognitive scientist, entrepreneur, and best-selling author Gary Marcus as he delves into the future of artificial intelligence. What areas are poised for breakthroughs? What new technologies will affect our lives? What capabilities will remain out of reach? And what will it all mean for Vancouver?
Following the talk, Marcus will be joined for a lively conversation by a panel of Vancouver academic and AI industry experts.
Moderator:
Dr. Kevin Leyton-Brown
Dr. Kevin Leyton-Brown is a professor in the Department of Computer Science at  UBC. He holds a Canada CIFAR AI Chair at the Alberta Machine Intelligence Institute and is an associate member of the Vancouver School of Economics. He holds a PhD and MSc from Stanford University (2003; 2001) and a BSc from McMaster University (1998). His research interests span the intersection of computer science and microeconomics, addressing computational problems in economic contexts and incentive issues in multiagent systems. Kevin also applies machine learning to various problems in artificial intelligence, notably the automated design and analysis of algorithms for solving hard computational problems. He is program co-chair of the 2021 AAAI Conference on Artificial Intelligence.
Panelists:
Dr. Suzanne Gildert
Dr. Suzanne Gildert is the founder and CEO of Sanctuary AI, a Vancouver-based artificial general intelligence company founded in January 2018. Sanctuary's mission is to build synthetic humans – 'synths' – that are indistinguishable from humans physically, cognitively and emotionally. Her company is structured to explore both cutting edge technology and the ethical issues that arise from creating human-like machines. Before Sanctuary, Suzanne founded Kindred AI, an artificial intelligence and robotics company. She has also worked at Burnaby's D-Wave Systems, one of the world's leading quantum-computing companies.
Suzanne earned a PhD in physics and electronics at the University of Birmingham, UK, in 2008. She subsequently undertook a postdoctoral role, focusing on cutting edge research with superconducting devices at ultra-low temperatures, giving her a wealth of experience in the design, fabrication and debugging of complex hardware systems.
She is also a published digital artist and poet, has worked as a graphic designer, and pioneered a technique for creating art using a quantum computer.
Dr. Gary Marcus
Dr. Gary Marcus is a cognitive scientist, best-selling author, and entrepreneur. He is the founder and CEO of Robust.AI, a robotics start-up that aims to build the world's first industrial-grade cognitive platform for robots. During his time as a professor at NYU, he founded Geometric Intelligence, a machine-learning company later acquired by Uber. This acquisition would help the ride-hailing company launch its AI lab.
He is the author of six books, including the New York Times best-seller Guitar Zero: The Science of Becoming Musical at Any Age. His most recent title is Rebooting AI: Building Machines We Can Trust, co-authored with Ernest Davis. He has published extensively on topics ranging from human and animal behaviour to neuroscience, genetics, linguistics, evolutionary psychology and artificial intelligence, often in leading journals such as Science, Cognition, Cognitive Psychology, and Nature. 
Gary earned his BA in cognitive science at Hampshire College in 1989 and his PhD in cognitive science at the Massachusetts Institute of Technology (MIT) in 1993.
Dr. Greg Mori
Dr. Greg Mori is the research director of RBC's Borealis AI's Vancouver lab and professor of computing science at Simon Fraser University. He received his PhD in computer science from the University of California, Berkeley, in 2004. Greg researches computer vision and machine learning and teaches classes in data structures and programming, artificial intelligence, computer vision, and machine learning. He continues to receive accolades and research support from international and domestic companies and organizations on large-scale human motion data analysis.
Greg received the Canadian Image Processing and Pattern Recognition Society (CIPPRS) Award for Research Excellence and Service in 2008, the NSERC Discovery Accelerator Supplement awards in 2008 and 2015, and the ICCV Helmholtz Prize in 2017. He is privileged to have worked with many excellent students while at SFU, many of whom have gone on to positions in leading companies (Google, Microsoft, Apple) and top-tier academic roles. Greg was born in Vancouver and grew up in Richmond, BC.
Dr. Frank Wood
Dr. Frank Wood joined the Department of Computer Science at UBC in 2018 as an associate professor of computer science. He received his PhD in computer science from Brown University in 1992 and undertook a postdoctoral fellowship at the Gatsby Computational Neuroscience Unit of the University College London. Previously he was an associate professor in the Department of Engineering Science at the University of Oxford, an assistant professor of statistics at Columbia University, and a research scientist at the Columbia Center for Computational Learning Systems.
His research interests span probabilistic programming, machine learning, and statistics. Frank is particularly interested in Bayesian methods and unsupervised learning. He was the recipient of the AISTATS best paper award in 2009 and has received numerous research awards from Xerox, Google and Amazon.
Prior to his academic career, he was a successful entrepreneur having run and sold the content-based image retrieval company ToFish! to Time Warner and served as CEO of Interfolio. He started his career working at the Cornell Theory Center and, subsequently, the Lawrence Berkeley National Laboratory.