AI & Applications
Getting Robots into Every Home and Workplace - Justin W. Hart, Assistant Professor, UT Austin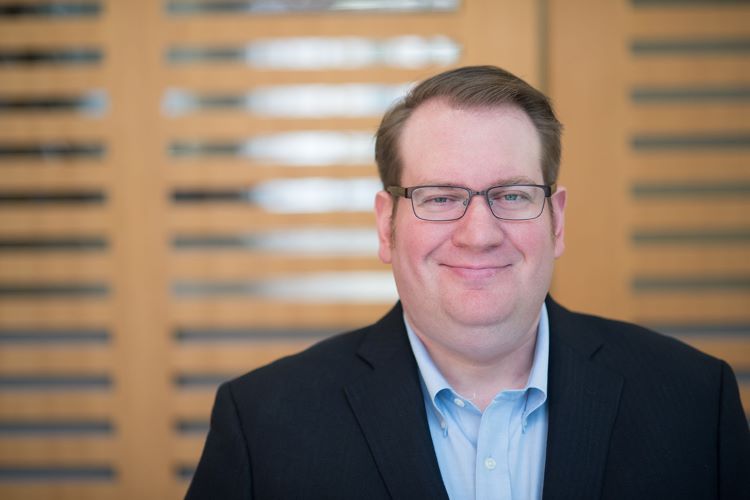 Photo credit: https://www.cs.utexas.edu/people/faculty-researchers/justin-hart
DATE:

Tue, June 21, 2022 - 1:00 pm
LOCATION:

Please register to receive the Zoom link
DETAILS
Please register for this event here.
Abstract:
The earliest successes of robot systems were in places like factories, where robots could be placed in work cells away from people. Those fences serve to protect people from robots that run in open loop with no way to prevent injury; but the systems also take advantage of the order that a human-free environment produces. People make the problem of general-purpose service robots difficult. Their actions are difficult to predict or interpret from the perspective of AI systems, and environments designed for people are also not simplified for robots. In this talk, I will discuss the challenges faced in developing such service robots. I will narrow focus on a two topics: 1) Developing systems to compete in an international competition of domestic service robots called RoboCup@Home, and our attempts at UT Austin to scale up and bring these types of system into the real world; 2) Developing robot systems which fluently, autonomously interact with people; especially as realized through the task of Social Navigation.
 
Bio:
Dr. Justin W Hart is an assistant professor of practice teaching the Autonomous Robots stream of the Freshman Research Initiative at UT Austin. He works under the supervision of Professor Peter Stone in the Learning Agents Research Group in the Department of Computer Science. He co-leads the Building-Wide Intelligence Project, and supervises the UT Austin Villa @ Home RoboCup@Home team. He researches artificial intelligence and human-robot interaction. Significant to his work at UT is the development of comprehensive systems and enabling technologies for general purpose service robots. Topics include the construction of architectures for long-term autonomy, knowledge representation, semantic mapping as it relates to both planning and scene understanding, and autonomous human-robot interaction.
Dr. Hart completed his doctoral thesis under the supervision of Professor Brian Scassellati in the Department of Computer Science at Yale University in 2014. An important research interest of his is the emulation of the developmental process by which infants develop self-awareness, as modeled in robots. His dissertation topic was the related topic of Robot Self-Modeling, by which robots learn about their bodies and senses through experience. He also worked on problems in human-robot interaction and contributed to the mechanical design and machining of our humanoid robot, Nico.
Dr. Hart previously worked as a postdoctoral fellow in the Department of Mechanical Engineering at the University of British Columbia under the supervision of Elizabeth Croft. There, he researched human-robot collaborative manufacturing, and, in particular, the prediction of reach trajectories; which would allow for robots to predict human behavior in order to improve the speed and fluidity of physical collaboration.
His core research interests are artificial intelligence, human-robot interaction, and robot self-modeling. In particular, he is interested in themes in which we model human intelligence, leverage knowledge of human behavior, or take inspiration from human behavior. Additionally, he is interested in themes which he believes are likely to shape the direction of robotics and move robots into homes, workspaces, and public places, such as service robots. The dual goals of his research are to better understand human intelligence and to push the fields of artificial intelligence and robotics towards widespread robotic deployments that impact our everyday lives.
Please register for this event here.