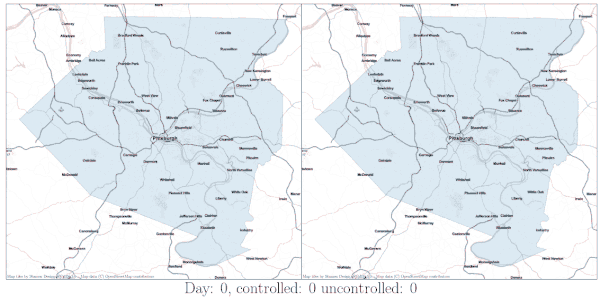 Photo credit: https://plai.cs.ubc.ca/2020/05/12/plai-group-awarded-a-cifar-catalyst-grant-for-covid-19/?login
CAIDA members Frank Wood (Canada CIFAR AI Chair, Mila), Benjamin Bloem-Reddy, Alexandre Bouchard, and Trevor Campbell have been awarded the CIFAR Catalyst Grant for their project "Planning as Inference in Epidemiological Dynamics Models Collaborators."  They are one of fourteen successful AI and COVID-19 Catalyst Grant recipients, all of whom are now playing an important role in aiding us through this pandemic and preparing us for any future ones. You can see all recipients here.
This project aims to use artificial intelligence and epidemiological models in order to automate policy options, thereby simplifying the process for policy analysts and strengthening the preparedness and response of the public health system. The team is confident that their method will help to aid us through the current pandemic and better prepare decision-makers for future disease control. You can learn more about this project on the PLAI Research Group page.