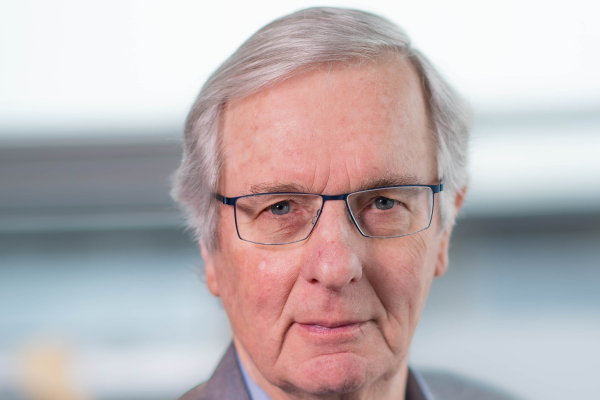 Computer Science Canada | Informatique Canada (CS-Can|Info-Can) awards are given in recognition of outstanding contributions to computer science research, education, community and professional service.  Recipients are reviewed through a rigorous process and selected by a panel of computer scientists from a variety of sub-disciplines of the field. CS-Can|Info-Can annually gives out the following awards: Lifetime Achievement in Computer Science, Outstanding Early Career Computer Science Researcher Awards, Canadian Computer Science Distinguished Dissertation Award, Excellence in Teaching Award, and Distinguished Service Award.
The CS-Can|Info-Can Lifetime Achievement Award recognizes current or former faculty members in Canadian Computer Science Departments, Schools, Faculties who have made outstanding and sustained contributions to computing over their careers. The awards can be for achievement in research, teaching, service, or any combination of these.  This year our own Dr. Alan Mackworth has won the CS-Can|Info-Can Lifetime Achievement Award.  
Dr. Alan Mackworth is an internationally renowned researcher in Artificial Intelligence (AI) and has made landmark contributions to the field.  His work has shaped the foundations of constraint satisfaction, robotics, and beyond. He has been an influential leader in AI societies, both nationally and internationally, advocating for policies that guide the use of AI to benefit society.  Among a long list of achievements, Alan Mackworth is the founding Director of the UBC Laboratory for Computational Intelligence and CAIDA itself.  He was also the first Canadian president of the Association for the Advancement of Artificial Intelligence (AAAI), and is currently a Fellow of AAAI, CAIAC, the Canadian Institute for Advanced Research, and the Royal Society of Canada.  
To learn more about Dr. Alan Mackworth's many achievements and contributions you can read this fantastic feature or check out the CS-Can|Info-Can page on Dr. Mackworth.  
We offer a massive congratulations to Dr. Alan Mackworth on this well deserved honour!
Computer Science Canada | Informatique Canada (CS-Can|Info-Can) announces 2022 Award Winners