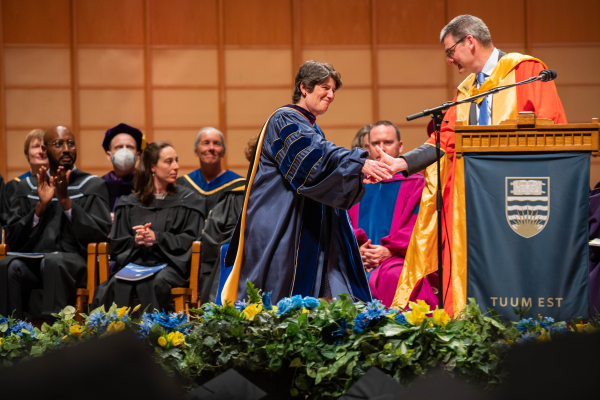 Photo credit: https://www.cs.ubc.ca/news/2023/05/dr-margo-seltzer-awarded-ubc-killam-teaching-prize
The Killam Teaching Prize is awarded annually to UBC faculty who are nominated by students, colleagues, and alumni in recognition of excellence in teaching. This year Dr. Margo Seltzer was one of the recipients of this award. 
Dr. Margo Seltzer is recognized for foundational research in file and storage systems, pioneering research in data provenance, impactful software contributions in Berkeley DB, and tireless dedication to service and mentoring. Seltzer is especially known for her efforts to broaden participation in computer science among traditionally underrepresented groups. She has also served as program chair for conferences in systems and databases, and serves on numerous advisory boards for scientific and national boards. Dr. Seltzer  has been a computer science professor with UBC for approximately five years now, having joined the department after retiring from Harvard's computer science department. The award recognizes her teaching of CPSC 313: Computer Hardware and Operating Systems.  Congratulations to Dr. Margo Seltzer and all the other recipients!